How to check coverage?
To verify our claim that we can offer 3G service almost anywhere on main land Spain, as well as the Balearic and Canary Islands, click the this link to visit the Movistar page, where it will say:
"Para conocer la cobertura móvil Movistar, haz clic en las pestañas correspondientes."
(like in the image below)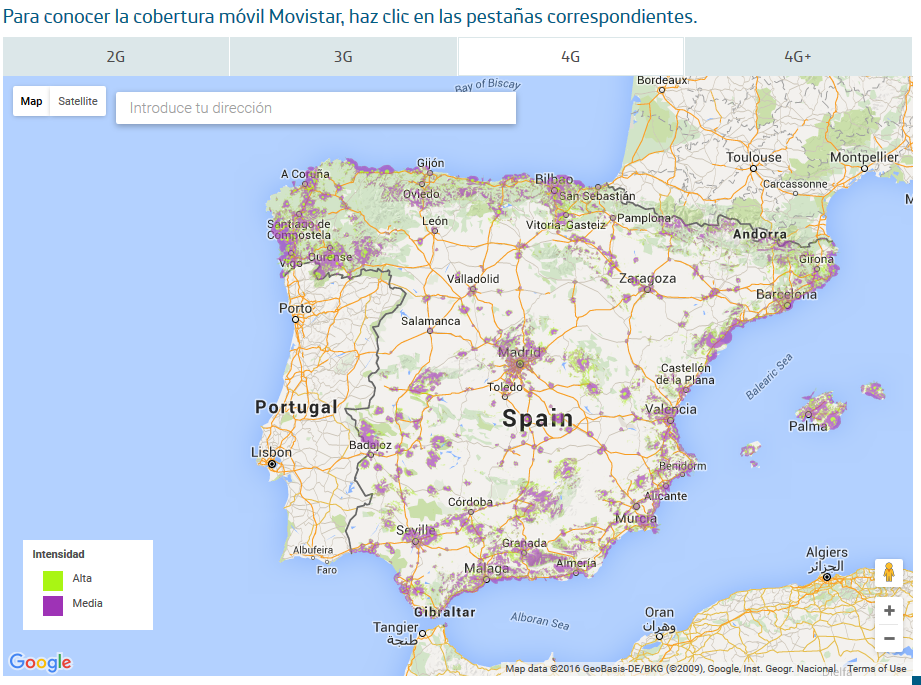 This means: "To check Movistar mobile coverage, click on the corresponding tabs."
This first map, with splotches of purple, is for 4G. Click on the 3G tab and you will get a map that looks like this…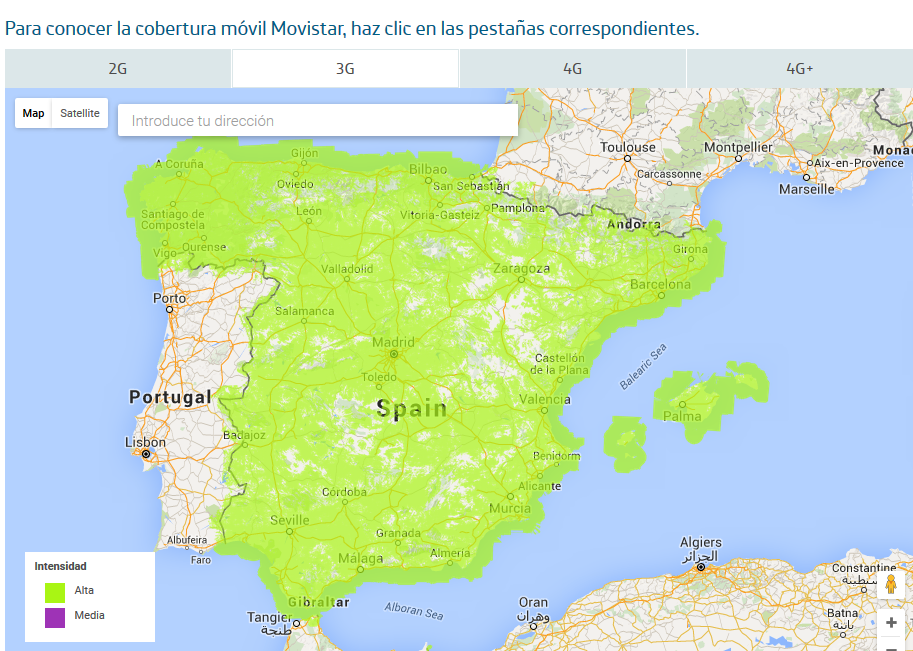 Intensidad = intensity (speed)
Green or alta = high
Purple or media = average.
In the search box, there is Spanish phrase, "Introduce tu dirección" which means "Enter your address". (indicaciones are "directions" in Spanish in case you are wondering).
Once you've entered your address or GPS location, you'll see a map like this showing the coverage in your area.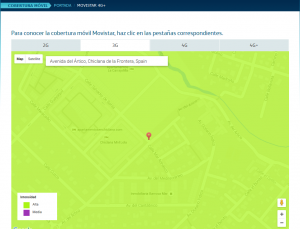 Or worst case scenario, this…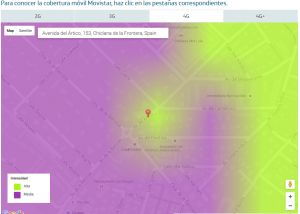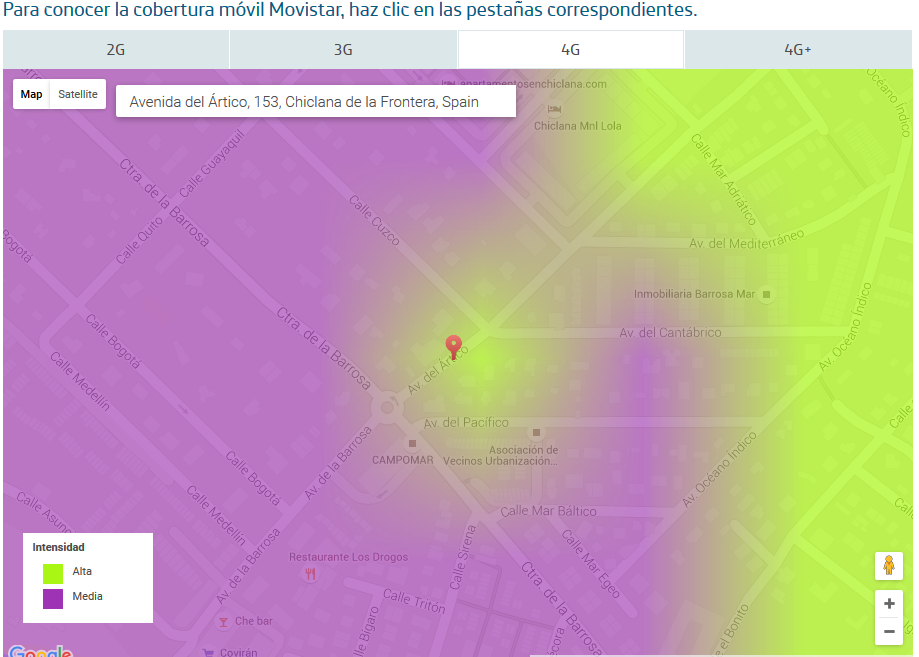 Once you've gone through the process, click here to discover our various pricing plans and our offer to buy back the router should you decide to cancel our service.
Still have doubts or questions?