Available almost everywhere in Spain including most rural areas in the mainland, the Canary Islands,  as well as Mallorca, Ibiza and Menorca.
Take advantage of Movistar's high quality 3G service and watch TV online without interruptions or buffering
Download/upload speeds up to 10Mb/256k mean enough bandwidth to use all of your devices and watch TV at the same time
Service is installed by a Movistar technician who will visit your property and make sure there is coverage and good speed(generally close to the 10Mb max)
If these benchmarks aren't met, the technician will install an external antenna but generally the only equipment needed is the plug-in wifi router.
As with mobile phones, the service uses a SIM card in the router, which means that you can take the service and router with you and use it anywhere with 3G coverage.
Like to learn more?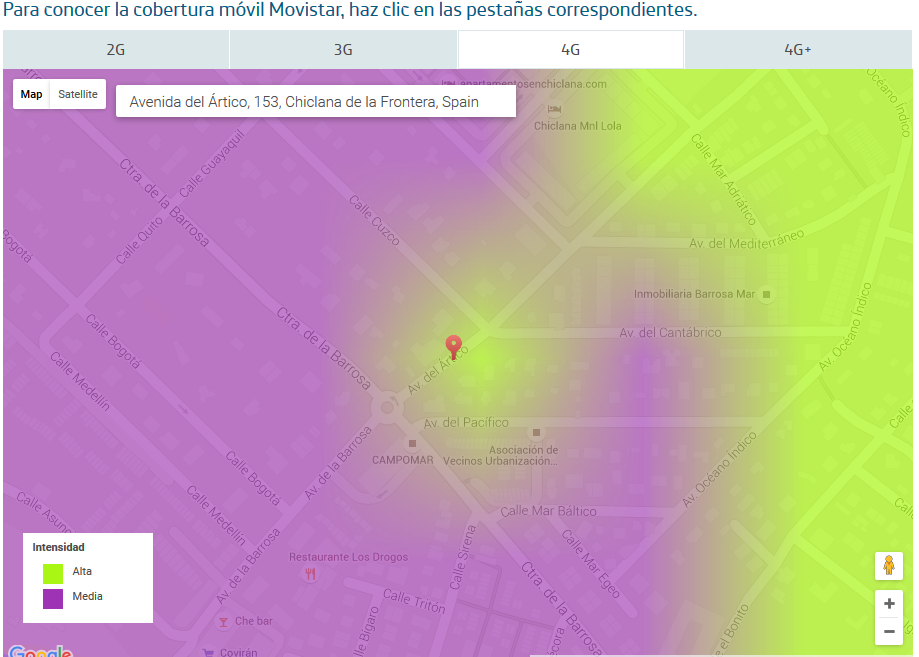 3G coverage
Check 3G coverage in your area through Movistar. It's in Spanish. Click the image and we translate the process with pictures.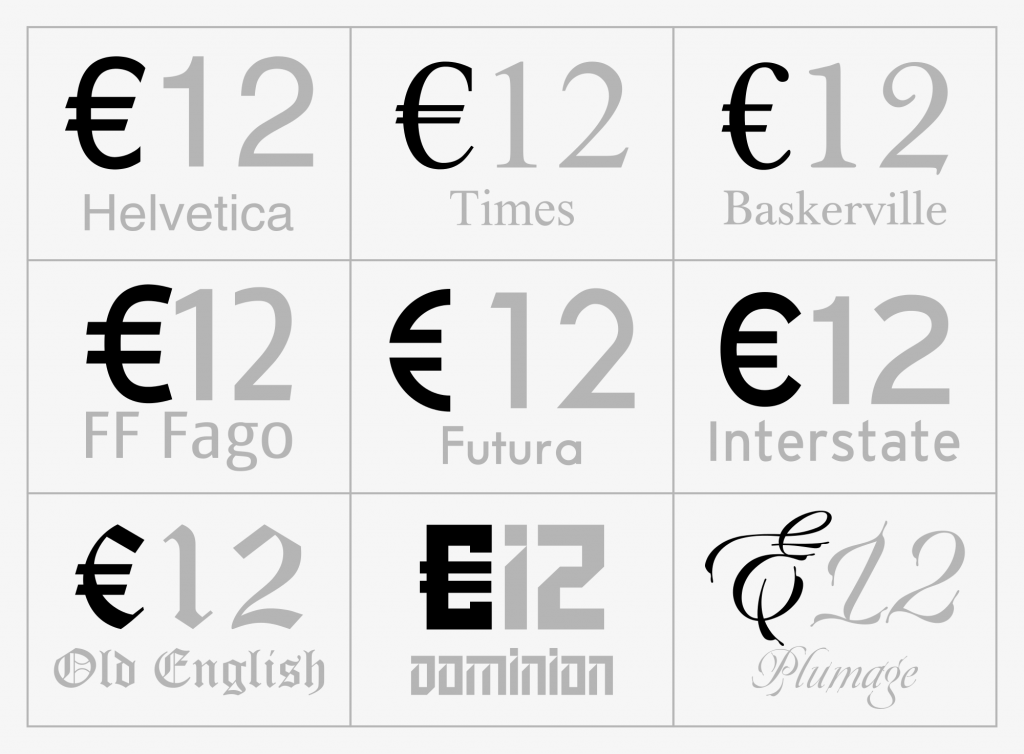 Pricing options
We offer various plans from month-to-month to prepaid, as well as offer to buy back the router should you wish to cancel.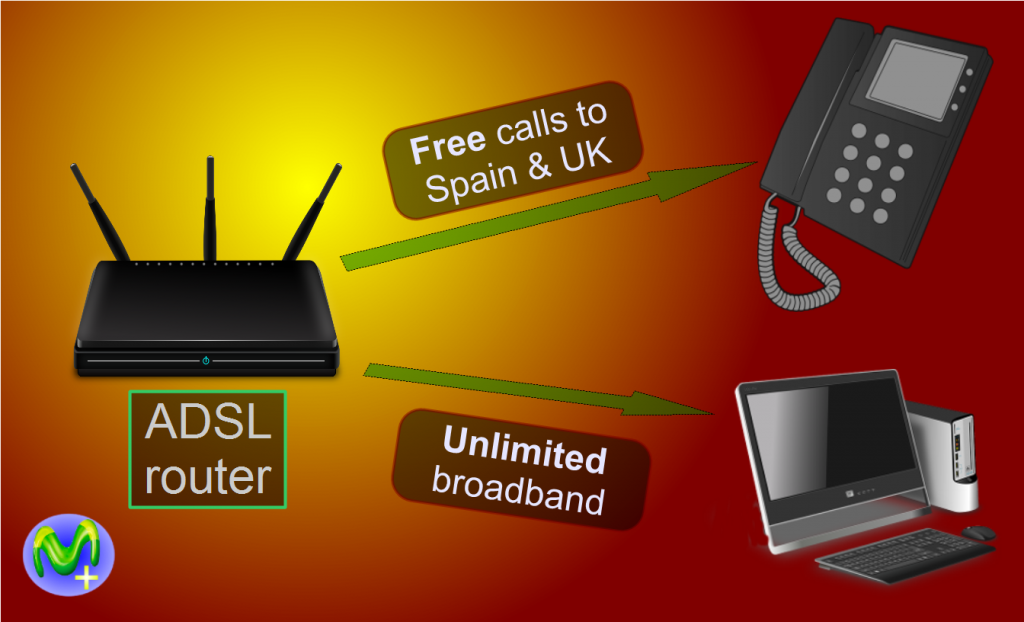 Looking for ADSL & phone service?
Our sister site, Movistar wih Benefits, offers free calls to the UK & Spain, as well as unlimited ADSL. Just remember speed depends on location. Click on the image to discover deals geared towards English speaking customers.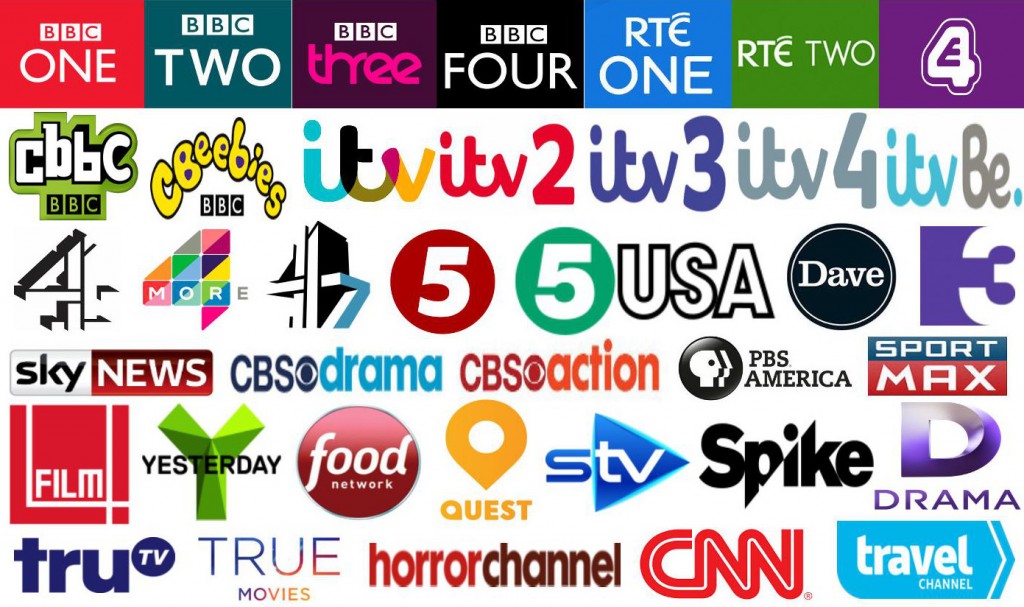 3G for UKTV
We work with providers of UKTV to bring their service to areas in Spain that have, until now, lacked decent coverage. If you are interested in collaborating with us, please mention so when filling out the contact form. If you are looking for your own personal UKTV service, please click the image and visit our sister site, fever-pitch.com
Do you know others who could benefit from 3G coverage because they're unhappy with their service or simply don't have any? We offer the opportunity to bring coverage to them. To discover the conditions, please get in touch and mention you'd like to work with us when giving the reason for contact.